our products
One of the largest TPD-Compliant e-liquid manufacturers & distribution companies in Europe
SVC Labs provides e-liquid manufacturing solutions to over 1,000 companies worldwide. We adhere to robust quality control standards and our substantial investment in a state-of-the-art, compliant manufacturing facilities ensures a seamless experience for your business.
We offer a huge range of services. From off-the-shelf orders to custom e-liquid production, flavour development, packaging design, submission for approval to the MHRA under the Tobacco Products Directive and fulfilment.
SVC Labs also offer in-house branding and design, our design team can make your vision a reality with logos, branding, marketing, compliant box designs. We specialise in the e liquid manufacturing and testing. Our expert knowledge has created some of the UK's most popular vaping ranges. These include Miami Drippers, Cheap Thrills, Solt & Simple Essentials to name a few.
Every aspect of the process is undertaken at our UK based laboratory, this includes all manufacturing, testing, bottling and labelling.
E-liquid
Shortfill
Shortfills are essentially e-liquids which do not contain nicotine. They are generally manufactured in volumes ranging from 25ml to 200ml with enough space left in the bottle for the user to add their desired quantity of nicotine shots (hence the name short-fill). The standard nicotine shots which are added to shortfills are normally unflavoured and contain nicotine diluted with PG and VG to 1.8% (18mg). Shortfills are generally very popular as users can effectively control their nicotine content and are not confined to 10ml bottles.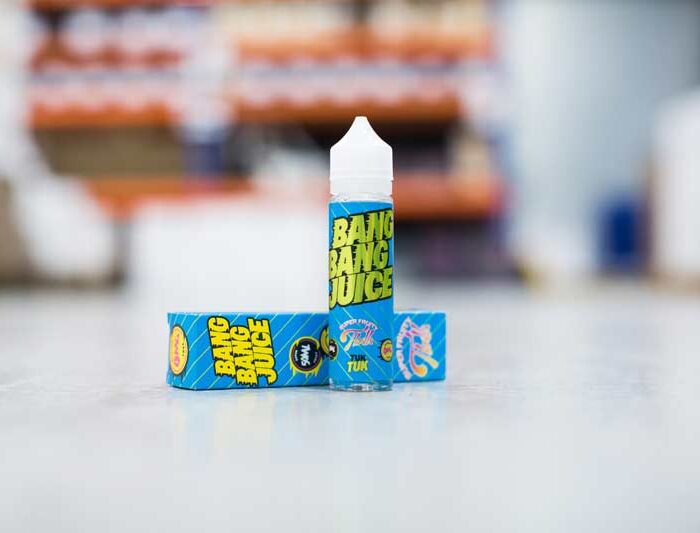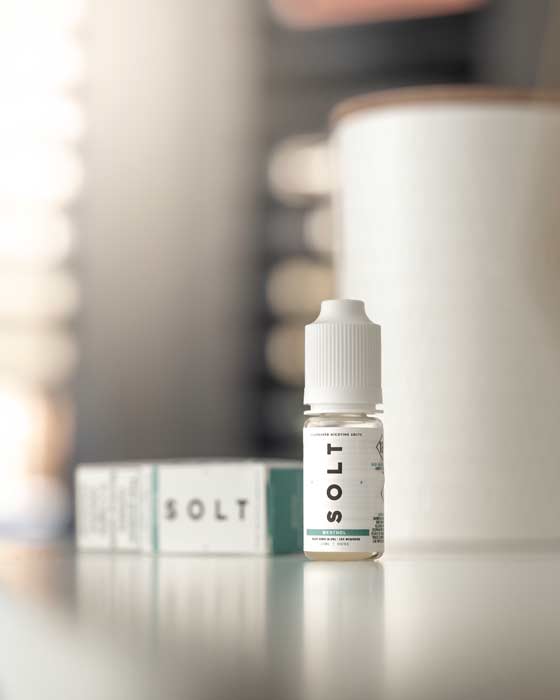 e-liquid
Nicotine Salts
Nicotine Salts are a relatively new innovation in e-liquid science which aims to deliver higher nicotine content with a smoother inhale compared to standard freebase nicotine. Nicotine salts not only intensify the vaping experience for the user, they are also extremely effective for smoking cessation.
Nicotine salts are a naturally occurring constituent in several varieties of plant. It is most concentrated in the leaves of the iconic tobacco plant. The term salt does relate to common table salt moreover it is an explanation of the chemical process when an acid is mixed with a base (alkali). Thus, nicotine salts are created through blending specific acids with base nicotine. Not only does this make Nicotine salts a more stable form of nicotine, it is also changes the way nicotine interacts with the body.  This is especially beneficial to users who are quitting smoking as the absorption rate of the nicotine is very similar to naturally occurring nicotine salts found traditional cigarettes containing tobacco leaves.
e-liquid
Free Base Nicotine
Freebase Nicotine is the standard form of nicotine that has been historically used in vaping products. In order to make freebase nicotine, nicotine is extracted from tobacco leaves in its purest form and is usually diluted with PG/VG to decrease its toxicity. Freebase nicotine is most commonly associated with a 'throat hit' in which the user experiences a passing sensation at the back of throat when inhaling. Traditionally Freebase nicotine has been used in lower levels such 3mg or 6mg however, higher concentration of 12mg and 18mg are still popular amongst vapers. Freebase nicotine also remains a popular choice amongst vapers and those undertaking smoking cessation. Although freebase nicotine products generally contain lower levels of nicotine the throat hit provides a similar experience to a traditional cigarette on the inhale.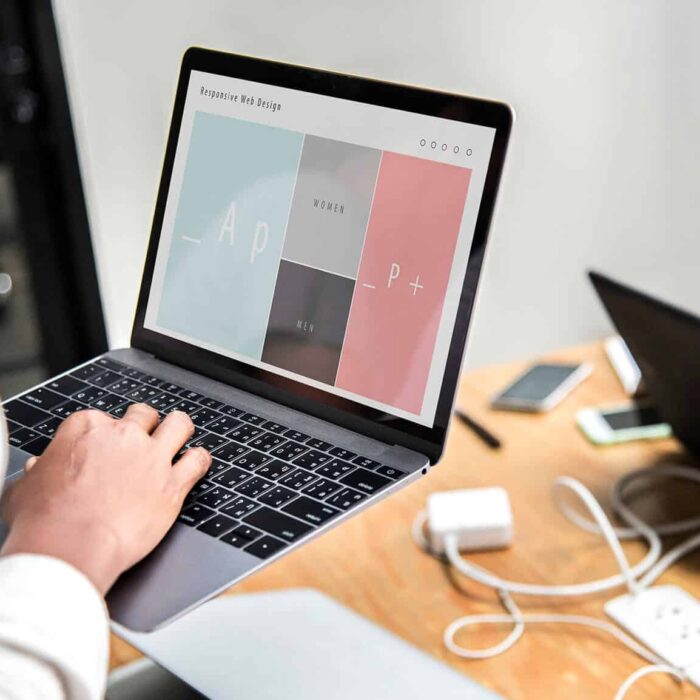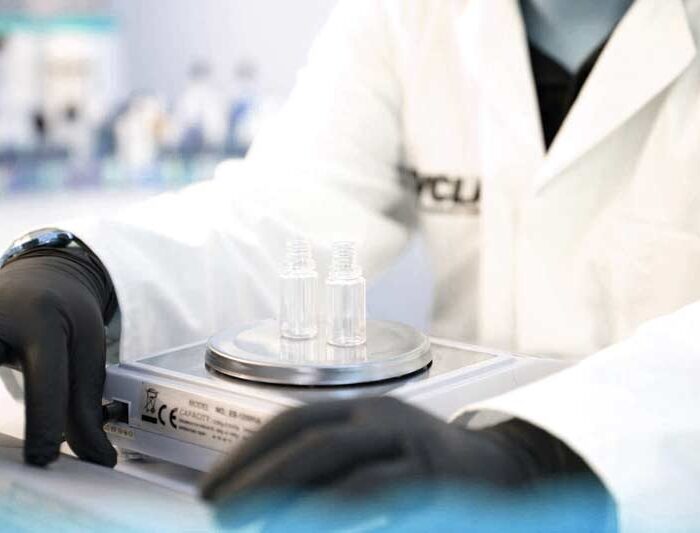 e-liquid
Concentrates
Concentrates are essentially the flavours that are used in the creation of e-liquid flavours. Concentrates can be either natural or synthetic and are formulated by flavourists whom attempt to reconstruct specifics flavour profiles. The chemicals used to create these flavours are assigned CAS numbers (an universal code) which enable manufacturers to understand exactly what is used to flavour their liquids.
Concentrates can be either be simple or complex depending on the desired output. Typically most concentrates are simple flavours such as blackcurrant, biscuit or honey, however some concentrates can be very intricate or complex such as Lemon Meringue Pie. Flavour concentrates vary greatly in terms of their strength and potency, as such e-liquid flavours typically contain from 0.1-35% flavouring.
e-liquid
Aromas
Aromas are a pre-blended mix of concentrates usually sold in a much larger bottle. They follow the same concept as shortfills however they are further reduced with the PG/VG carriers removed. Typically enough concentrate will be provided to flavour the specific capacity of the bottle. This gives more advanced vapers more control over their liquid. Through adding different quantities of PG/VG users can decided whether they want a 50/50 or 70/30 PG/VG mix, furthermore they can also choose how much nicotine they require. Another benefit of using an aroma is that the user can control how diluted their mix is and make it stronger or weaker to their desired taste.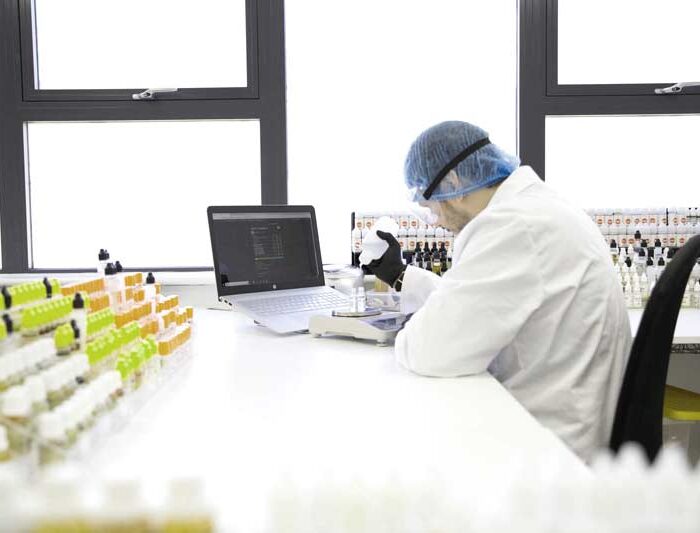 our promise
Regulating the manufacturing and sales of electronic cigarette liquid is the Tobacco Products Directive which introduced new rules governing the sale of e-liquids in May 2017. SVC Labs comply with these rules and produce only TPD compliant e-liquid in UK.
e-liquid
VG (Vegetable Glycerin) vs. PG (Propylene Glycol)
When it comes to e-liquid/vape juice/e-juice, two terms constantly crop up: VG and PG, but it is PG and VG? Vegetable Glycerin (VG) and Propylene Glycol (PG) are odorless, non intoxicating liquids that are combined with flavor and nicotine to create e-liquid.
They are deemed sugar alcohols and produce vapor when heated, which allow them to be inhaled. PG and VG are not oils, and can't cause any of the medical issues such as  lipoid pneumonia, which is often linked to inhaling oils. The two fluids have a different consistency to each other and a slightly different taste.with some vaping set-ups only working with a certain level of PG and VG.
From vape juice to liquid nicotine, e-liquid is often referred to by a number of different nicknames. UK e-liquid is extremely safe and is actually a relatively simple mixture containing differing amounts of the following;
Nicotine (for bottle sizes up to 10ml)
Flavourings
VG (Vegetable Glycerin)
PG (Propylene Glycol)
All of these ingredients are blended to create various different e-cig flavours that we can use to fuel our electronic cigarettes and help replace unhealthy addictions to traditional toxic cigarettes packed full of thousands of health hazardous chemicals.
The basics of PG and VG are quite easy to grasp. They both work in different ways, and each has advantages and disadvantages. If in doubt we always advise to start with a 50-50 VG (Vegetable Glycerin) vs. PG (Propylene Glycol) ratio before testing out various combinations and see which you prefer. Make sure your vaping setup can deal with the different ratios.
Many vapers like to use different levels of PG and VG at different times, and with various devices and flavors. Tobaccos, fruits and beverage flavors often go well with PG, as the sharpness of the PG blends well with the tart or fizz of the flavoring. Similarly, flavors based on cream, custard and yogurt tend to work well with high VG as the thick mouth sensation adds to the dessert-like feel. There are no fixed rules, just follow what your taste buds tell you!